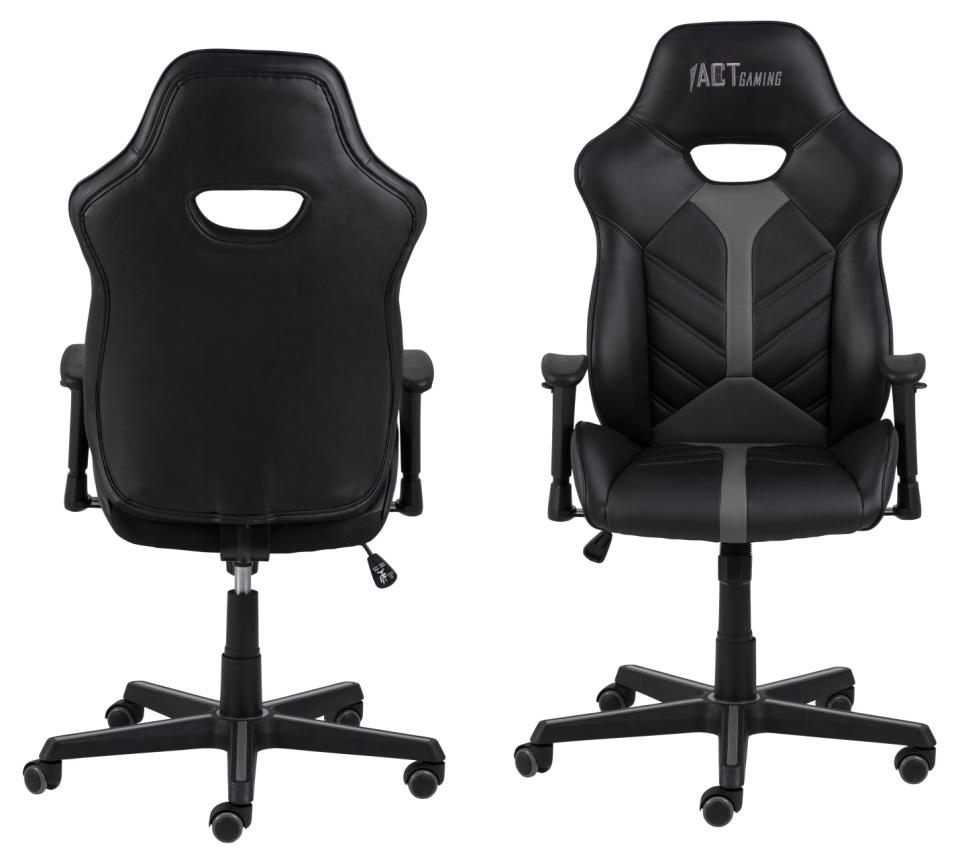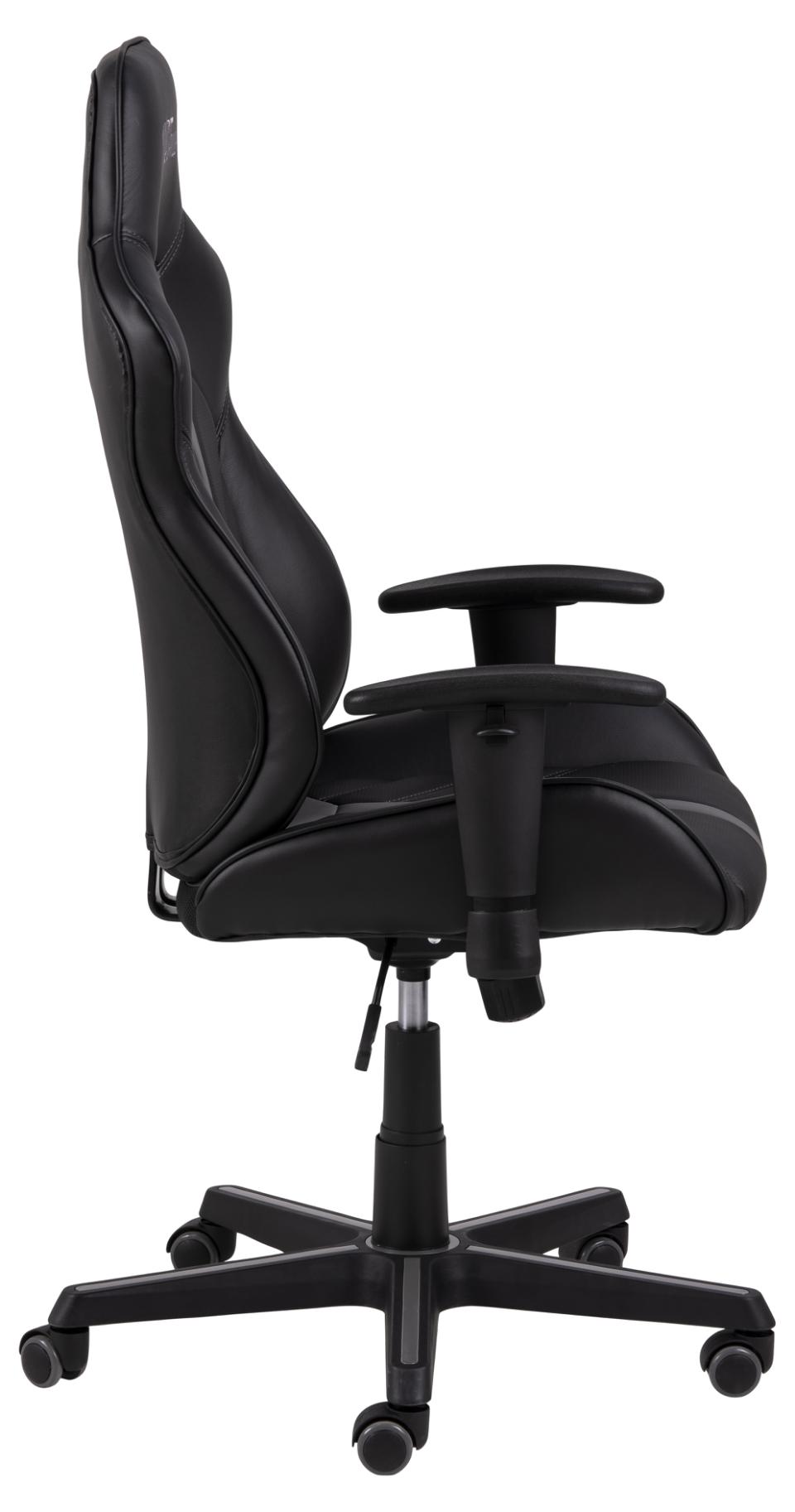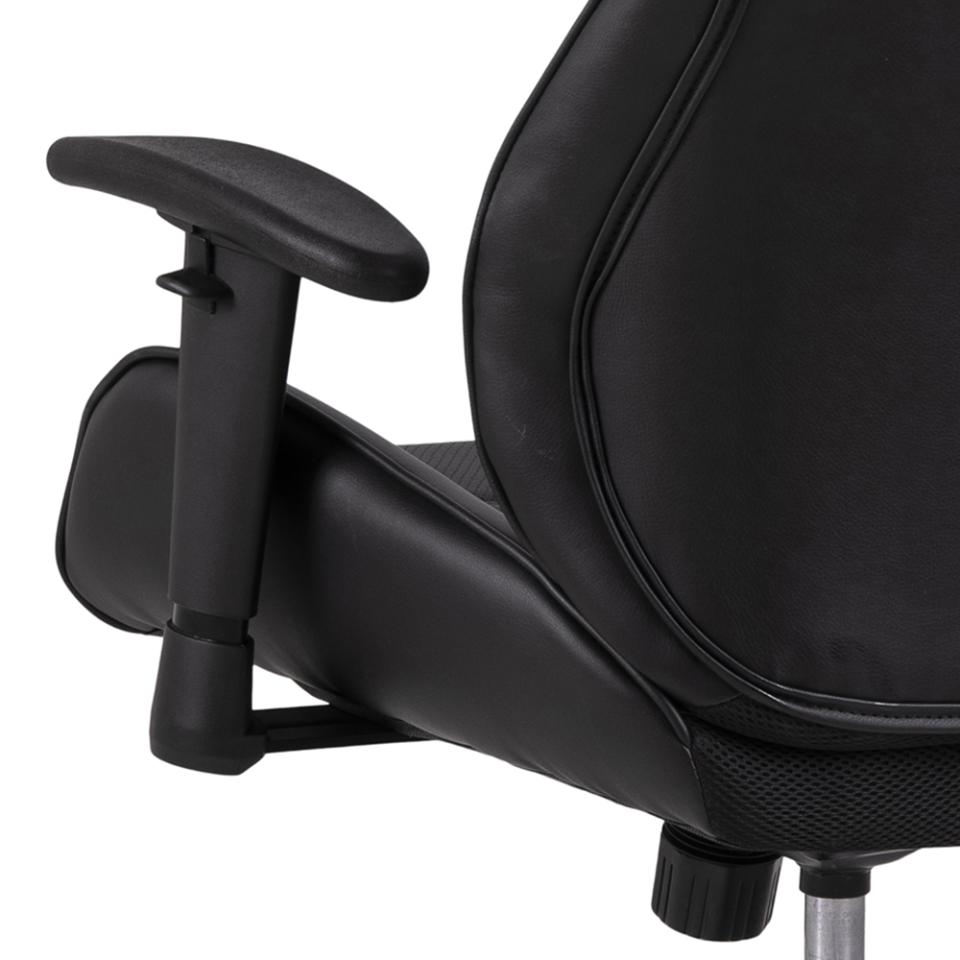 ACT™ PX Gaming Chair / ENERGY Grey
---
ACT™ XP In Military Look - gaming chair in military look. Thus another great gaming chair from one of the best designed gaming  products makers on the market.
Made for countless hours of gaming, this game chair brings you comfort and style. It is upholstered in a black leather look with grey piping details to give it that awesome gamer thrill. You just have to focus on your killstreak. To increase the level of comfort, it features a 5-star nylon base, swivel function and gas-lift mechanism.
Vayne gaming chair, PU leather look black A5-62, 5-star base matt black rough nylon, with Raccoon ACT logo, brake castors, gas lift, grey stitchings, swivel and tilt
Dimensions:
Width 63 cm / Depth 63 cm / Height 123 cm / Backrest height 81 cm / 
Seating width 63 cm / Seating depth 50 cm / Seating height max. 53 cm / 
Seating height min. 43 cm / Armrest height from floor  62 cm /
Armrest width  8 cm / Armrest depth 28 cm / Armrest height 28 cm
Weight: 
Net weight 17 kg/pcs / Gross weight 19 kg/pcs
Packing: 
Carton 1, width 30 cm / Carton 1, depth / 82 cm / Carton 1, height 65 cm
Other:
Foam seat 1 polyurethane / Density seat 1 24 kg/cbm
SKU: R_G_C_ACO_PX_ENE_G
Short content about your shipping rates or discounts.